Space Hoppers came in a variety of designs. This is the "Rupert The Bear" Space Hopper.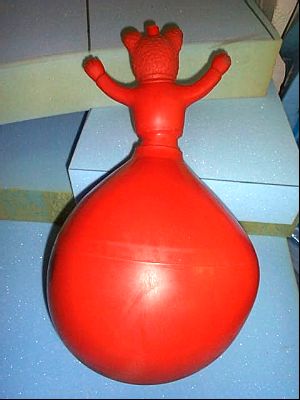 ---
More Rupert the bear pictures from Anorak toys UK. This is a different bear from the one above.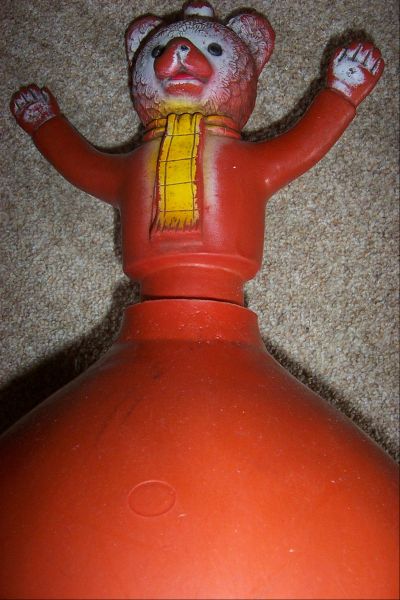 ---
Ghostbusters
More Space Hopper designs. This is the "Ghostbusters" Space Hopper.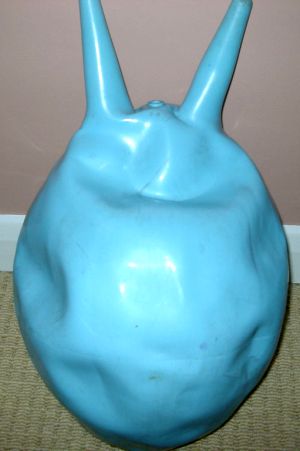 The writing you cannot read above Ghostbusters;
© 1984 COLUMBIA PICTURES INDUSTRIES, INC. © 1986 CPT HOLDINGS INC, ALL RIGHTS RESERVED
---
The "Romper" Jump Ball
This "Romper" Jump Ball was made in England in 1976. It is the kind of blow up that you bounce on. It is new in the box, but the box has some damage to the side.
---
The Original
The original Space Hopper design.
Find more Space Hoppers in the main Gallery
---
IMPORTANT
If you have any badges, stickers, posters, adverts or anything with a Space Hopper on it, can you please email a picture to this site.